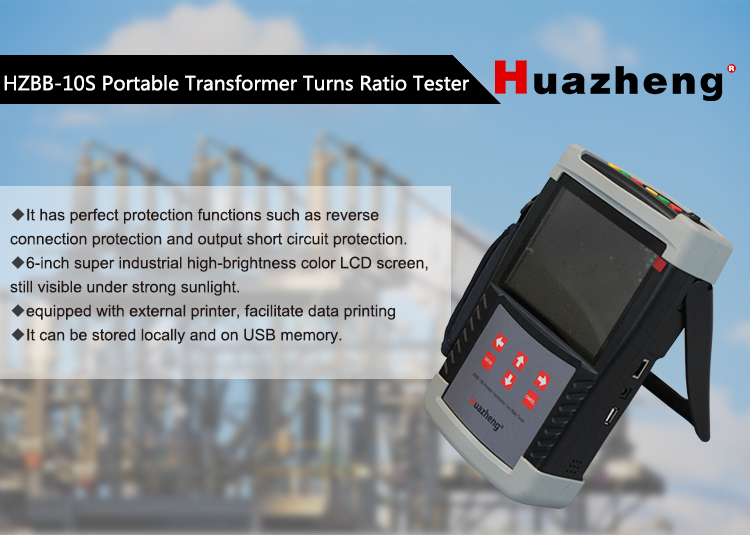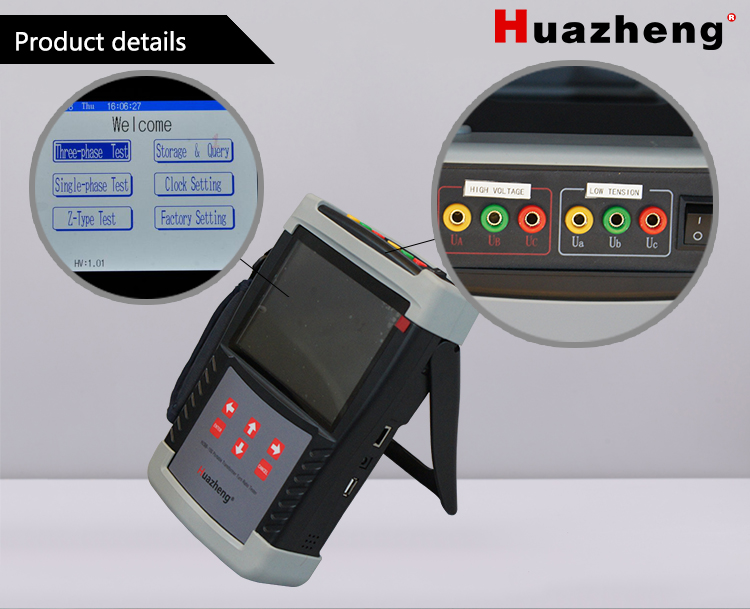 Introduction
Huazheng Electric Hand-held transformer turn ratio tester is an innovative product with compact size, hand-held operation, more portable and easy to carry.
Products are mainly applied to change than group test transformer, PT and CT polarity test, test speed, high accuracy.
Functional Characteristics
u Lithium battery power supply or 100-240V AC power supply is self-adaptive. After one charge, more than 100 transformers can be continuously tested in the ratio group. The test process is simple and convenient.
u It has the function of blind measurement, that is, to perform variable ratio and group test when there is no connection between high and low voltage.
u Based on the test of conventional transformer, Z-type transformer and PT sample, the polarity test function of CT variable ratio is added, and the application field is wider
u Wide range and high accuracy, the variable ratio measurement range can reach 10,000, and the test accuracy can be guaranteed 0.3% when the maximum value is 10,000.
u It has perfect protection functions such as reverse connection protection and output short circuit protection.
u 5.6-inch super industrial high-brightness color LCD screen, still visible under strong sunlight.
u equipped with external printer, facilitate data printing
u It can be stored locally and on USB memory.
Technical Indicators
Range

0.9~10000

Accuracy

±(Reading×0.1%+2 words)(≤500)

±(Reading×0.2%+2 words)(>500≤3000)

±(Reading×0.3%+2 words)(>3000)

Resolution ration

0.9~9.9999(0.0001)

10~99.999(0.001)

100~999.99(0.01)

1000~9999.9(0.1)

10000 and above(1)

Working power supply

The built-in battery or external charger, charger conditions of use,Input 100-240 VAC,50/60 HZ

Charging time

About 2 hr

Instrument weight

1.7 kg

Instrument dimension

246 mm(L)×156 mm(W)×62 mm(H)

Use of temperature

-10℃~50℃

Relative humidity

≤90%,No dew