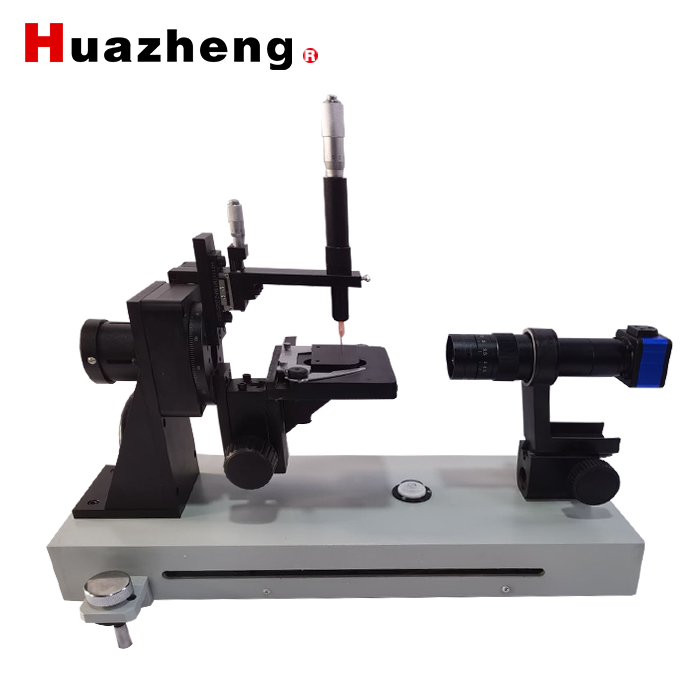 The contact angle is defined as the angle θ between the gas-liquid interface tangent and the solid-liquid interface at the intersection of gas, liquid and solid.
If θ < 90°, it is really hydrophilic, that is, the liquid can wet the solid, and the smaller the angle, the better the wettability; if θ > 90°, it is really hydrophobic, that is, the liquid does not wet the solid , The surface is easy to move and cannot enter the pores.
The wetting process is related to the interfacial tension. When a drop of liquid falls on a horizontal solid surface, when it reaches equilibrium, the resulting contact angle and interfacial tension conform to the following positive equation:
γs, g = γs, l + γg, l × cos θ
From it, the following wetting conditions can be predicted:
1) When θ=0, it is completely wet;
2) When θ is less than 90°, it is partially wet or wet;
3) When θ=90°, it is the demarcation line of wetting or not;
4) When θ>°90, no moisture;
5) When =180°, no wetting at all.
In capillary phenomenon, the liquid rises and falls by a height h. Positive or negative h means rising or falling.
The contact angle is sharp as the permeate rises, and the contact angle becomes dull as the non-permeate falls.
Rise a height h=2*surface for tension correlation coefficient/(liquid has density*gravitational acceleration g*liquid surface radius R).
The rising height h=2 The surface tension coefficient is due to the contact angle (liquid density gravity acceleration g capillary radius r).
Wettability is closely related to mine flotation, oil extraction, textile printing and dyeing, pesticide processing, photographic film production, paint formulation, waterproofing and washing.
Main uses: To study solid/liquid interface properties, solid surface properties, wettability of liquids to solids, and diffusion or adsorption of liquids to solid substrates:
●Adsorption of coatings (such as paint, glue, silicone, etc.). ) on substrates such as films, metals, polymers, wood blocks, etc. )
● Diffusion and wettability of liquids (such as inks or chemical reagents) on paper
● Physical and chemical surface treatment (plasma treatment, etc.)
● Cleaning control of silicon wafers (surface chemistry of cleaned silicon wafers in the semiconductor industry)
●Adsorption capacity of mineral material on polymer matrix